Trucks are the biggest things on the road, so it should be no surprise that they can cause some of the biggest problems. Whether you are in an accident caused by a truck or while driving one, the resulting injuries can truly be catastrophic. From broken bones and serious burns to traumatic head injuries and permanent disabilities, the consequences of truck accidents can last a lifetime. Rabb & Rabb, PLLC has the expertise to help you navigate the complexities of truck accidents to get the compensation you deserve for your injuries.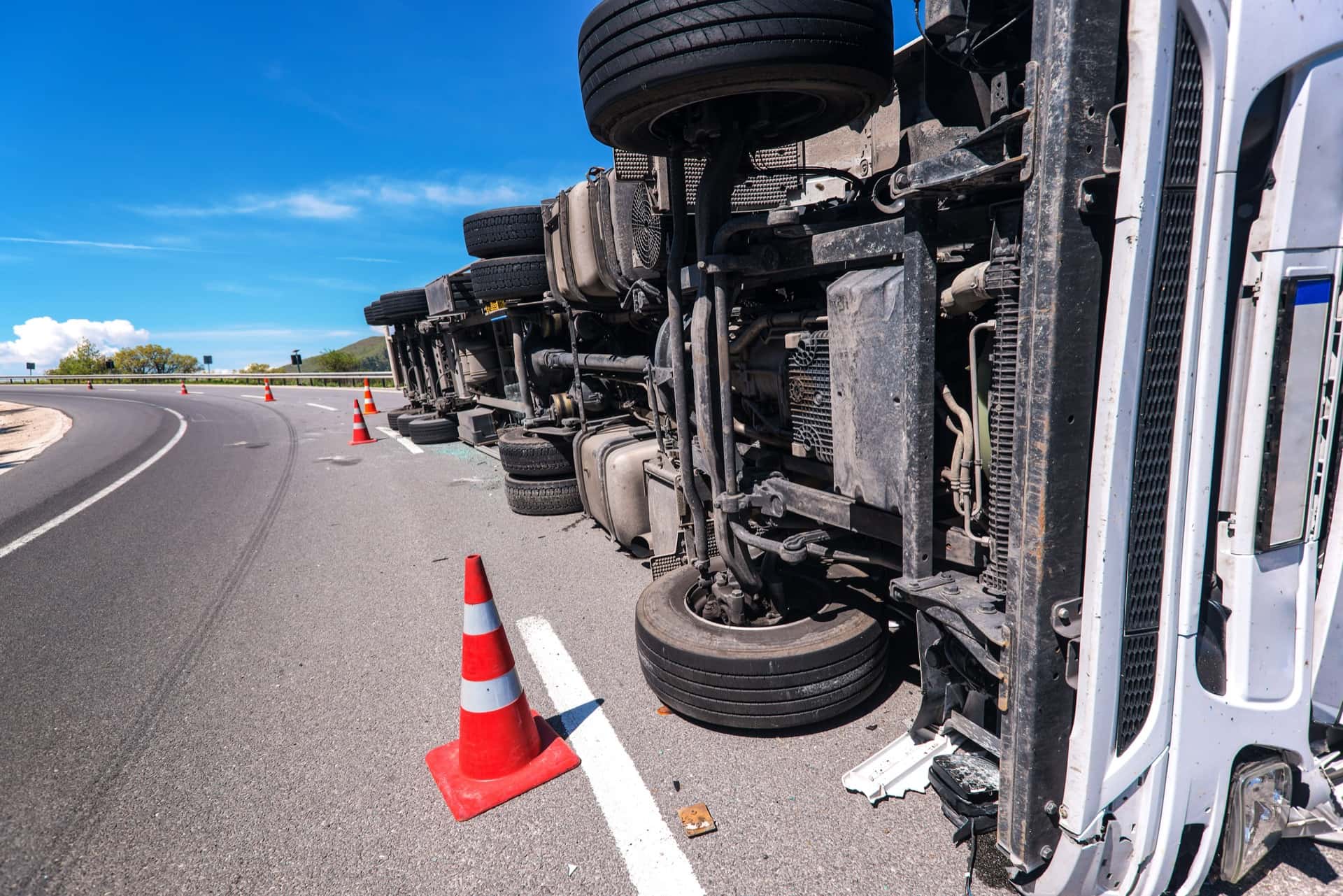 What Makes Truck Accidents More Complicated?
At first glance, it may seem like truck accidents are no different from any other accident on the road. Establish who is at fault for acting negligently and the consequences of that negligence, right?
Unfortunately, it's not so simple. Because trucks often cross state lines and carry cargo, there are many state and federal laws that need to be taken into account. Moreover, if you've been injured by a truck, you may be able to hold both the individual driver and the company they work for accountable. And all large trucking companies carry large corporate insurance providers who are ready to fight tooth and nail to limit the size of your settlement.
The West's Truck Accident Experts
Needless to say, when it comes to personal injuries resulting from truck accidents, things can get complicated fast. The experienced attorneys at Rabb & Rabb, PLLC have helped countless clients stand up to the commercial insurance providers to get fair compensation for their injuries and the accompanying medical bills, lost wages, and pain. We'll fight hard for your rights throughout your personal injury case so you have the resources you need to get healthy and move on with your life.
If you've been injured in a trucking accident, call Rabb & Rabb, PLLC today at (520) 888-6740 to schedule your free initial consultation.